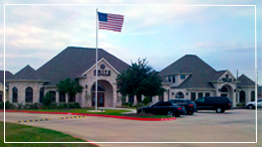 Brite News
A research team conducted a preliminary study that aims to find a cure for patients with mild cognitive impairment and […]
We appreciate veterans.  Not just on Veteran's Day, but every day of the year. To show our appreciation we offer […]
By Abby Goodnough, New York Times Dr. Denzil Hawkinberry, a pain specialist at the Community Care of West Virginia clinic […]
By KATHLEEN MITCHELL, HealthCareNews.com Rene Pinero says antiquated beliefs persist about individuals who become addicted to alcohol or drugs, despite […]
THE FACTS Doctors have plenty of good reasons to persuade people with sleep apnea to get it treated. The widespread […]
Health Care That Comes To You
Brite Health Care® puts you first with on-site service, flexible scheduling, and top-notch customer relations.
24/7 Call Service
Experienced Patient Technicians
Custom Equipment Fitting
Equipment Delivery and Setup
On-Site Patient Training
Satisfaction Guarantee
Occupational Health Services
Most Insurance Accepted

Brite Health Care is a Joint Commission accredited organization

Patient Services
Brite Health Care provides a full range of on-site patient services.
Learn More

Insurance Participation
Brite Health Care participates with most insurance plans.
Learn More

Medical Equipment
Find your medical equipment and supplies at Brite.
Learn More

Resources
Find more information about your treatment. Learn More
"Brite was the only medical equipment company willing to come to my house and make sure my sleep mask fit me properly." View More Patient Reviews
Meet your Technician
Find a Patient Technician.